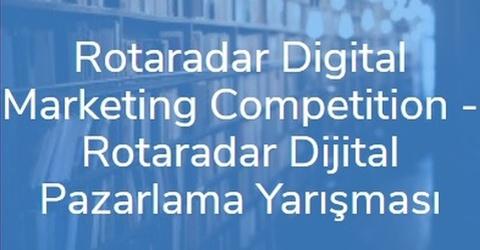 LISTEN
Rotaradar Digital Marketing Competition31-10-2019
Rotaradar was founded in 2015 as a first local Turkish flight metasearch company. It collaborates with several international travel agencies across the globe to display real-time prices on any destination. Rotaradar provides completely free service for travelers to compare and find the cheapest domestic and international flights.
Goal
Rotaradar is committed to support students who have deep interest in Digital Marketing through this Scholarship.
Award Value
Rank 1000 TRY/month
Rank 350 TRY/month
Rank 150 TRY/month
*Scholarship will be provided for 4 months
*Internship opportunity will be evaluated based on the applicability and quality of Case Study
Deadline for Application: December 30, 2019
Please visit https://www.rotaradar.com/scholarship for more information
Please contact us at info@rotaradar.com with any questions regarding Case Study.